Wolfgang Strutz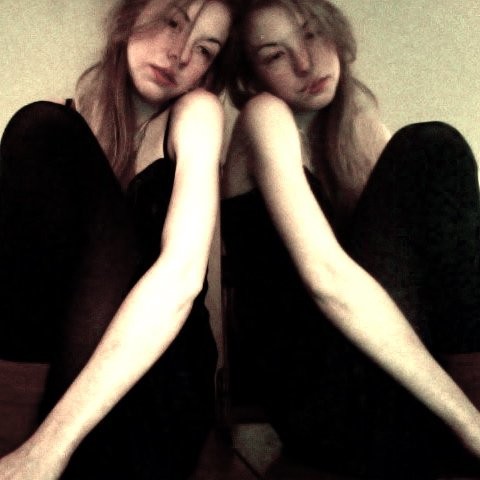 Wolfgang Strutz is the music project of Olympia/Seattle/Portland via Chicago songwriter and multi-instrumentalist Madelyn Strutz.
Her succinct and melodic compositions are carried by uniquely ethereal vocal harmonies.
Beyond these solo efforts, Strutz collaborates with a number of Pacific Northwest musicians including Generifus, Deja Blue, iji, and many more. She has also been drawn upon to join the tour by bands doing west coast tours such as Dark Tea from New York.
Fourth House
Digital Album
Dec. 2019

Tea Please
Digital Album
Jan. 2019

Mercury in Retrograde
S/T - additional songs
2017

Washington State
Digital Album
2014

Wolfgang Strutz
CD / Digital Album
2014

Wolfgang sings Hymns
Digital Album
2012
---
Collaborations
Click image for more info

Live in LA 3/1/2020
Generifus Digital Album
Bass & Vocals
2020

KARB FM Episode 9:
Cookie Nightmare by MADGEE AKA Wolfgang Strutz
2020

Songs about Nothing
Generifus Digital Album
Vocal Harmonies
2020

"Jugband Blues"
Pink Floyd tribute Album
Performance Track
2020




q

"iji" By iji
Vinyl & Digital Album
keyboards/vocals
2020

Live at Haus of Fat Cat
w/Pill Wonder
YouTube audio bootleg
2019


q

Free Ways By Generifus
CD/Cassette/Digital Album
bass & vocals
2018

Deja Blue
Tour Band
guitar, keys & vocals
2018

The Ben Varian Approach
Live at Neumos
guitar/keys
2017

q

"Tonight"
by Maxwell Nitch
vocals
2017

"Celestial Vision"
by Gelatin Jackson
vocals
2017

Surrender to the Pull
Magazine & Cassette
drawings & vocals
2016

"Rushing"
by Alex Fermanis
vocals
2014

Die Young - ep
Odd Folk
Banjo & Vocals
2012





Naughty Spells
Digital Album
guitar, recording/mixing
2012
---
PHOTOS
click to enlarge
Wolfgang
Flyers

w/iji
2018

w/Deja Blue
2018

w/Generifus
8.16.17

w/Generifus
8.16.17

w/Generifus
8.16.17

@Lighthouse
6.19.17

@Lighthouse
6.19.17

w/Stepmoms
6.19.17

w/Generifus
8.2.17

w/Generifus
8.2.17

w/Generifus
8.2.17

Madelyn
2012

Backstage
2012

Rehearsal
2012

Odd Folk
2012

Naughty Spells
2012

Naughty Spells
2012

Videos




Young Guv- Maybe I Should Luv Somebody Else
(Official Video)
Dec 17, 2020

Dark Tea - Down For The Law
(Official Video)
Apr 2, 2020

iji - Something To Say
(Official Video)
Feb 20, 2020

Dark Tea at Adobe Books
Clip
Jan 7, 2020

Day 09
Demo
Nov 7, 2018

Wolfgang Strutz at The
Lighthouse - Full Concert
Jun 23, 2018

Deja Blue live at
Hobbit Hole - Full Concert
March 1, 2018

Wolfgang Strutz at The Lighthouse - Sample
Jun 19, 2017

The Ben Varian Approach at Obsidian, Seattle - Full Concert
April 9, 2017

HOWL: ROSE VALLEY FALLS promotional videos




Oct 21, 2016

Part of a Crêpe Bar series, "Single Shots," Cappuccino
Odd Folk - features vocals

Odd Folk - features banjo
Folked Up Seaasion #1
Dec. 12, 2012

Odd Folk - features guitar
Folked Up Seaasion #2
Dec. 12, 2012

Odd Folk - features fiddle
Folked Up Seaasion #3
Dec. 12, 2012