FA 6796
Format: Blu-ray/DVD

Region: All

Director: Byron Haskin
Featuring: Lizabeth Scott, Dan Duryea, Arthur Kennedy

Year: 1949

Language: English

Length: 102 minutes

UPC: 617311679698

Available: May 17, 2016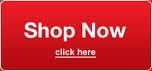 Too Late For Tears (1949)

When a pair of film noir icons like Lizabeth Scott and Dan Duryea collide, sparks are sure to fly. Jane Palmer (Scott) and her husband Alan (Arthur Kennedy) mysteriously have $60,000 literally dropped in their laps. The circumstances seem mighty suspicious to Alan, who wants to turn the money over to the police. But in a materialistic rapture, Jane won't let it go. She doesn't care where it came from, or what danger might ensue—not if it will bring her the luxury she craves. Enter shady Danny Fuller (Duryea, as cocky and menacing as ever), who claims the money belongs to him. Let the games begin! Roy Huggins' snappy script (adapted from his novel) is a complex, breezy and black-hearted homage to James M. Cain and Raymond Chandler. Rapacious housewife Jane Palmer is one of the juiciest female villains in Hollywood history, and Liz Scott's best role ever.


Bonus Materials Include:
Audio Commentary Track - By writer, historian, and film programmer Alan K. Rode.

"Chance Of A Lifetime: The Making of Too Late For Tears" – Produced by Steven Smith and the Film Noir Foundation and featuring Eddie Muller, Kim Morgan, and Julie Kirgo, this mini-doc offers a behind-the-scenes examination of the film's original production.

"Tiger Hunt: Restoring Too Late For Tears" – Produced by Steven Smith and the Film Noir Foundation, this is a chronicle of the multi-year mission to rescue this "lost" noir classic.

"Noir City" – A short documentary directed by Joe Talbot about the annual Noir City Film Festival presented by the Film Noir Foundation at San Francisco's historic Castro Theatre.

24-Page Souvenir Booklet – Featuring rare photographs, poster art, original lobby cards, and an essay by writer and noir-expert Brian Light.