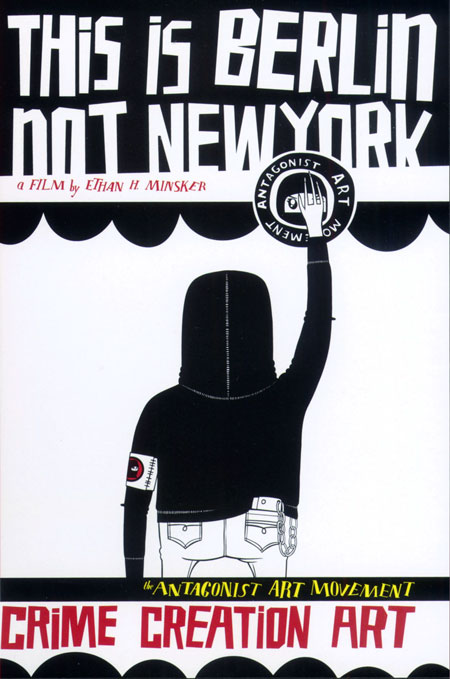 An inspiring look at New York underground artists making art and friends on the other side of the world.
In 2007, ten New York-based artists traveled to Berlin for ten days with one purpose: to experience life artfully. They put on an exhibition in a local gallery, displayed artworks on the street, transformed an abandoned building into an original work of art, and connected with Berlin artists.
"Original musical scores and animated artwork definitely enhance this provocative examination of western contemporary art and the ongoing tension between commercialism and creativity for its own sake." - Juxtapoz Art & Culture Magazine
This Berlin Not New York
A Film by Ethan H. Minsker
FEATURING: Arturo Vega (artistic director for the Ramones),
Ted Riederer (exhibited at PS 1 Contemporary Art Center),
Ethan H. Minsker (founding member of the Antagonist Art Movement),
Richard Allen, Brett Farkas, James Rubio, Un Lee, and Crispy T.

English Language / Full Screen
Japanese / English / Spanish Subtitles
Some Adult Language / Region 0