CF 0003
Featuring: Joseph Cotten, Rhonda Fleming, Wendell Corey
Director: Bud Boetticher

Year: 1956

Language: English

Length: 73 minutes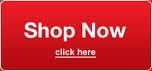 Blu-ray
UPC: 851968007101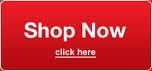 DVD
UPC: 851968007095
The Killer Is Loose (1956)
Newly transferred and restored.
First time on Blu-Ray w/Original 1.85:1 Ratio!

Detective Sam Wagner's job is never easy. Even an average day proves stressful for him and his family. But this is no ordinary day for Wagner (Joseph Cotten) or his wife Lila (Rhonda Fleming).
After pegging a recent bank robbery as an inside job orchestated by mild-mannered clerk Leon Poole (Wendell Corey), Wagner heads to the suspect's apartment to make the arrest expecting him to be alone. Instead, Poole's beloved wife is with him and caught in the crossfire of a shootout leaving her dead.
Sent to prison, and believing Wagner is responsible for his wife's death, Poole is desperate for revenge.
Helmed by the gritty Budd Boetticher, The Killer is Loose takes th director's unique visual style away from the plains and into the world of suburbia for this taut and suspenseful thriller.
Authorized Terriory: USA & Canada
Available: June 13, 2017