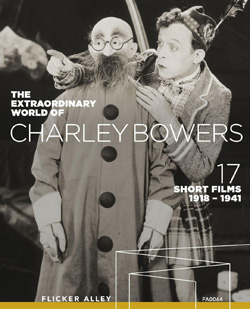 FA 6864
Format: 2 Blu-ray

Region: All

Director: Charley Bowers
Featuring: Charley Bowers

Year: 1918-1941

Language: French (English Subtitles)

Length: 274 minutes

UPC: 617311686498

Available: Jul 12, 2019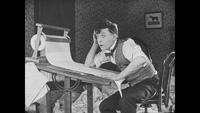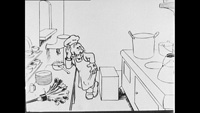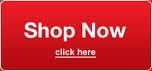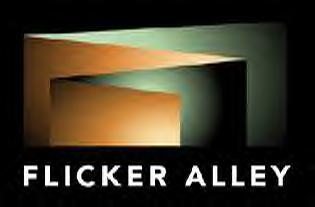 The Extraordinary World of Charley Bowers

Who is Charley Bowers? If you are asking this question, then you might not know who invented the non-slip banana peel and the unbreakable egg, or that cars could be hatched from eggs, or that mice could wield firearms, or that one of the most inventive creators of early 20th century American cinema could be so unfamiliar to most audiences.
Now, thanks to the restoration efforts of Lobster Films, with new 2K transfers and new discoveries never been seen before, the astonishing and unique work of Charley Bowers can be seen in all its surreal brilliance. Produced over the course of more than two decades, this collection of short comedies, presented with optional French and English subtitles in a deluxe two-disc Blu-ray edition by Flicker Alley and the Blackhawk Films Collection, include:
A.W.O.L. (1918, 5 min); The Extra-Quick Lunch (1919, 5 min); Egged On (1926, 22 min); Fatal Footsteps (1926, 22 min); He Done His Best (1926, 23 min); Now You Tell One (1926, 21 min); A Wild Roomer (1927, 25 min); Many A Slip (1927, 23 min); Nothing Doing (1927, 21 min); Say Ah-h! (1928, 14 min); There It Is (1928, 22 min); Whoozit (1928, 10 min); It's A Bird (1930, 15 min); Believe It Or Don't (1935, 8 min); Pete-Roleum and His Cousins (1939, 15 min); A Sleepless Night (1940, 11 min); Wild Oysters (1941, 10 min)
Beginning as an animator in 1915, Bowers soon turned to mixing live-action with puppet animation, producing a score of mini-masterpieces, often featuring himself in France as Bricolo. His performance are reminiscent of Buster Keaton in their straight-faced and childlike approach, each sharing a similar fascination with machines and technology. But where Keaton took an engineer s delight in the operations and mechanical possibilities, Bowers applied his limitless imagination and the tools of stop-motion animation to push the conceptual scope of his devices beyond the limitations of physics into the realm of fantasy.
Forgotten for decades, a few copies of Charley Bowers films were miraculously rediscovered in the late 1960s by archivist Raymond Borde of the Toulouse Cinémathèque in France. Over the past ten years, thanks to additional materials from the Library of Congress, Národní filmový archiv, EYE Film Institute, Cinémathèque Francaise, MoMA and many other archives and collectors throughout the world, these films have been brought back to life using the most recent restoration technologies. Lobster Films scanned the best available sources, and performed an extensive digital restoration. Now complete with new 2K transfers and restorations of each short, as well as recent additions to the previous 2015 release, The Extraordinary World of Charley Bowers features new scores from Donald Sosin and Neil Brand on select titles. This is a gift for comedy lovers and animation enthusiasts of all ages!
Bonus Materials Include:
A Looking for Charley Bowers - A short documentary on the resurrection of Charley Bowers career in France.
Celebrating Bricolo - A new booklet essay written by renowned film historian and author, Sean Axmaker.
Souvenir Booklet - Featuring a new collection of rare images to several of the films.