Stephen West
| | Take A Rough Life Easy |
| --- | --- |
| UPC: 617311120329 | "West's voice is a unique, soulful combination of eagerness, desperation and pleading, entirely suitable for his tuneful songs." -JahWorks Magazine |
| | |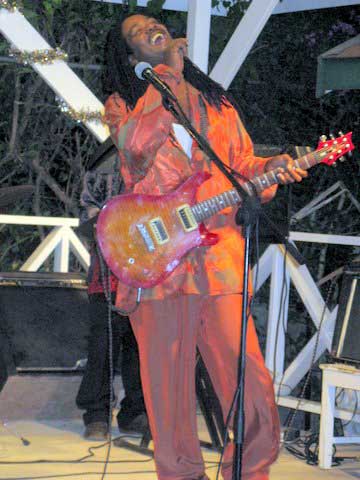 Artist Bio

Born Stephen James in the mountain town of Beautfort Jamaica, located in the parish of Westmoreland, Stephen began paying guitar in churches and local gatherings at the age of thirteen. By his nineteenth birthday his performances had become well known and one of the main local attractions building a fan base stretching far across the west end of the island. It was at this time he also began writing and performing his own songs based on personal experiences and an inner faith in God that strengthened his belief that all could achieve a better life.

Taking the stage name of Stephen West for his island home location, the then twenty-two year old had his own band and began playing hotels and resorts in the some of the most popular tourist's destinations in Negril, many times sharing the stage with both national and international recording artists.

Now firmly established as an artist in Jamaica, Stephen continued to refine his songs and live performances just as the band's line-up continued to evolve, always searching for the right balance. The one exception that has always been a part of his sound though the past several years has been his group of backup singers that remain with him to this day; The James Girls – Linda, Grace, and Marlin James.

With this release, featuring various combinations of accomplished musicians and the James Girls on backup vocals, Stephen West's recording debut, filled with stories of island life and love and hope. All presented through Stephen's inspiring words and playing.
---