EEG


Genre: Comedy/Drama

Director: Nick Alonzo
Featuring: Jeremiah Aviles

Year: 2015

Language: English

Length: 65 minutes
Available: Oct 28, 2016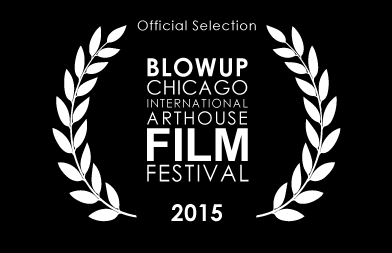 "Alonzo's film essentially feels like a tour through a city that wants every part of you, yet wants nothing to do with you."
-David Fowlie Keeping It Reel
"...arthouse film lovers will be reminded of the films of Jim Jarmusch and Richard Linklater ... but not for long, as the film quickly shows a charm all of its own."
- Mike Haberfelner -ReSearch My Trash

Synopsis: In its minimal and non-traditional plot, Shitcago follows a seemingly mundane day in the life of a young loner living in Chicago as he wanders around the city and encounters many idiosyncratic characters.

Director's Statement: I wanted to make a film ever since I graduated high school, but I was incredibly nervous because I wasn't in school for it and I really didn't have any prior knowledge. As time passed, I realized that it wasn't really worth waiting so I decided to make Shitcago with the resources I had and in the end, I am still very proud with what I made and I'm glad I took a risk. I learned a lot from making this film and it's really cool to make something by yourself and see how far you can go with it.