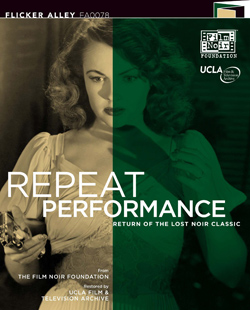 FA 6878
Format: Blu-ray/DVD Dual-Format

Region: ABC

Director: Alfred L. Werker
Featuring: Joan Leslie, Louis Hayward, Tom Conway, Virginia Field, Richard Basehart

Year: 1947

Language: English

Length: 93 minutes

UPC: 617311687891

Available: Feb 15, 2022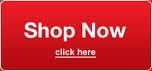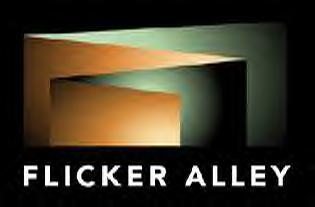 Repeat Performance

Repeat Performance, the most requested film in the early years of the Film Noir Foundation's restoration campaign, is finally available in digital form! An amazingly original hybrid of film noir, supernatural fantasy, and backstage melodrama, the film stars Joan Leslie as a Broadway actress who magically relives the previous year of her life, but can she alter the fateful mistakes and misjudgments that led to a New Year's Eve tragedy? Think of it as film noir's answer to It's a Wonderful Life or a full-length precursor to The Twilight Zone.
Produced as a rare prestige picture by fledgling Eagle-Lion Pictures, the movie features an array of vivid performances: 21-year-old Joan Leslie as Sheila Page, her first mature role following a parade of teenage ingenues at Warner Bros.; Louis Hayward as her husband Barney, a bitter and vengeful playwright; Virginia Field as Sheila's personal and professional rival, Paula Costello; Tom Conway as suave stage producer John Friday; and Richard Basehart in his movie debut as poet William Williams, one of the era's most sensitive depictions of a gay artist.
In the years after its 1947 release, Repeat Performance seemingly vanished. For many who'd seen it, the film's startling premise and stunning set-pieces became merely a tantalizing memory. It fell so far off the cultural radar people began to think they'd only imagined the movie. But thanks to the dedication and diligence of the Film Noir Foundation, Repeat Performance was restored in collaboration with UCLA Film & Television Archive and the Packard Humanities Institute. And now, it lives again in a beautiful Blu-ray/DVD dual-format edition loaded with special features.
Bonus Materials Include:
VIDEO INTRODUCTION – by author, film historian, and "noirchaeologist" Eddie Muller who describes the film's restoration process and puts Repeat Performance in context as part of a sub-genre of supernatural noir.
VIDEO PROFILE OF JOAN LESLIE – by author and film historian Farran Smith Nehme who describes the actress' transition from teenage ingenue roles to mature adult performances.
MINI-DOCUMENTARY – on the history of Eagle-Lion Pictures, written and narrated by author and film historian Alan K. Rode and produced by film director and author Steven C. Smith.
AUDIO COMMENTARY – by film historian Nora Fiore ("The Nitrate Diva") featuring an in-depth history of the film's production.
DIGITAL PRESS BOOK – A complete, on-disc "page turning" digital edition of the film's original 1947 pressbook.
SOUVENIR BOOKLET – featuring author Brian Light's book-to-film comparison of the original 1942 William O'Farrell novel with screenwriter Walter Bullock's script, along with an array of original photos, lobby cards, and posters.