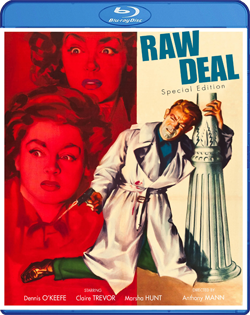 CF 0012
Featuring: Dennis O'Keefe, Claire Trevor, Marsha Hunt, Raymond Burr, John Ireland
Director: Anthony Mann

Year: 1948

Language: English

Length: 92 minutes

Blu-ray
UPC: 851968007262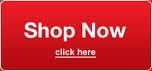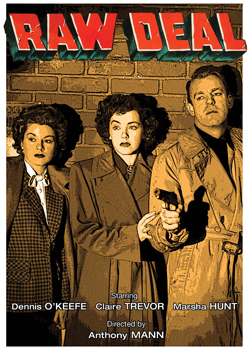 DVD
UPC: 851968007255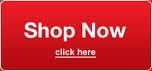 Raw Deal (1948)
First time on Blu-Ray!
All Joe Sullivan wants is "a breath of fresh air." But when you're serving time in stir for robbery, fresh air is a rare commodity. That's about to change though as mob boss Rick Coyle has greased the skids inside the prison walls, so Joe can make it outside where girlfriend Pat will be waiting.
But things don't exactly go as planned for the duo as car trouble during their getaway forces them to get help from the only person nearby -- strait-laced legal assistant Ann Martin, whom they kidnap and use to evade capture. Things aren't going as planned for Rick either who set up the escape fulling expecting the fugitive to get "cut down" so he could keep the $50,000 he owes Joe for taking the rap for him.
Now past the dragnet, the trio each find themselves increasingly conflicted in their loyalties and core beliefs as Joe is torn between the two women, who both care for him, while Pat and Ann each make decisions that prove they're not as bad, or as good, as they're supposed to be.
Raw Deal presents the moviemaking team of director Anthony Mann and cinematographer John Alton at the peak of their success (fresh off their box office smash T-Men), offering dark, moody atmosphere filled with fog-shrouded landscapes and characters who are no strangers to the "left-handed endeavor" of crime. Scenarist John C. Higgins (He Walked by Night) and co-writer Leopold Atlas offer a taut, suspenseful tale of one man's desperate bid for freedom and the two women who love him.
Dennis O'Keefe, star of the earlier T-Men, contributes a first-rate performance as the determined Joe, with Marsha Hunt (Pride and Prejudice) as Ann and Oscar® winning actress Claire Trevor (Key Largo) as the fiercely loyal Pat. Raw Deal also features a suitably slimy Raymond Burr as Rick, John Ireland as Burr's sadistic henchman Fantail, and noir standbys Regis Toomey and Whit Bissell. Raw Deal is film noir at its finest!
Bonus Materials (Blu-ray Only) Include:
* Feature length audio commentary by author and film historian Jeremy Arnold.
* Deadly is the Male: The Making of Raw Deal - A Featurette with writer and film historian Julie Kirgo, film historian & director Courtney Joyner and biographer & producer Alan K. Rode.
* Dennis O'Keefe: An Extraordinary Ordinary Guy - A featurette with Jim O'Keefe (son of Dennis O'Keefe) and biographer & producer Alan K. Rode & film historian & director Courtney Joyner.
* An image gallery with rare stills, posters and other promotional material.
* PLUS: A 24 page booklet with an essay by author Max Alvarez (The Crime Films of Anthony Mann) featuring stills, posters and other production material.
Authorized Terriory: USA & Canada
Available: January 16, 2018