FA 6803
Format: Blu-ray

Region: All

Director: Michael Glover Smith
Writer: Michael Glover Smith
Featuring: Roxane Mesquida, Najarra Townsend, Alana Arenas, Jack C. Newell, Shane Simmons, Kevin Wehby

Year: 2017

Language: English

Length: 105 minutes

UPC: 617311680397

Available: Sep 6, 2019

More purchase options: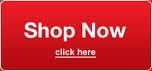 "ABSOLUTELY BEAUTIFUL...a smart, funny, quietly effective and authentic slice of older millennial life..." - Richard Roeper, Chicago Sun-Times

Three couples from Chicago vacation for a weekend at a lakeside cabin in Michigan. Isabelle, played by Roxane Mesquida (Now Apocalypse, Fat Girl, Malgré la nuit) and Richard (Kevin Wehby) have been together for five years and are deeply unhappy; Golda (Alana Arenas) and Jack (Jack C. Newell), whose father owns the cabin, have been happily married for 10 years and are trying to conceive a child; and Peggy (Najarra Townsend, star of Contracted) and Wyatt (Shane Simmons) are a newly formed couple whose future together is uncertain. Over the course of three days in this character-driven relationship drama, hidden tensions and secrets slowly come to the surface.
Bonus Materials Include:
Audio commentary with writer/director Michael Glover Smith, producer/actor Shane Simmons and producer Kevin Wright.
Ratatouille with Roxane (14 min) - Actress Roxane Mesquida hosts an impromptu cooking show in which she shows how to make authentic French ratatouille.
Behind the Scenes (3 min) - Writer/director Michael Glover Smith and cast members Jack C. Newell, Shane Simmons and Najarra Townsend discuss the plot and themes of MERCURY IN RETROGRADE from the set of the film
Theatrical Trailer