Madelyn Strutz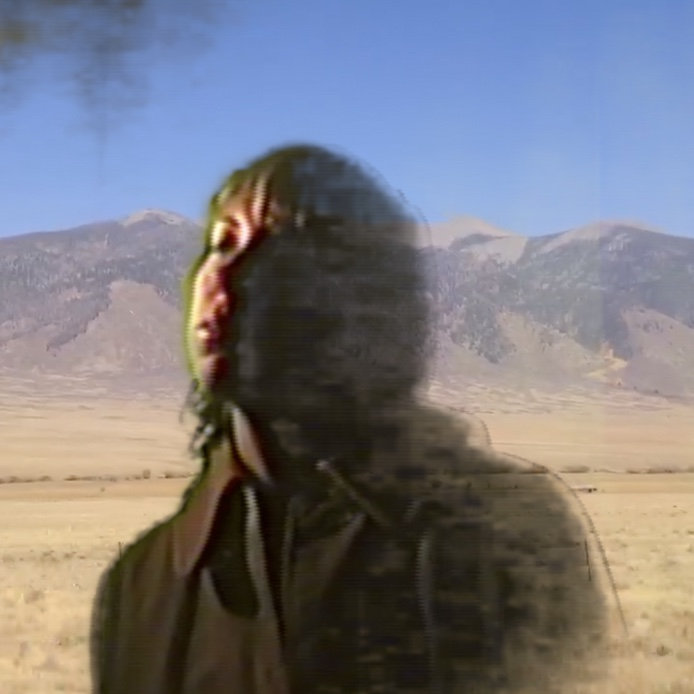 Madelyn Strutz songwriter, singer and multi-instrumentalist.
Bobbie Lovesong is the alias of devotional American recording artist Madelyn Strutz. "On The Wind" is the debut full length from Bobbie, who produced, performed, recorded, and mixed the album herself in 2020 during a lockdown in Taos, New Mexico. The album is a collection of psych-pop oddities and fizzy space age interpretations of jazz standards that are informed in equal parts by Larry Heard's breezy dream sceneries, LSD blotted Americana and kaleidoscopic 60's pop.
Currently stationed in Brooklyn, New York, the Chicagoland native had found her way to the west coast in the late 2010's. Bobbie spent time in Olympia, Seattle and Rochester, WA, working as a farmer, touring as a hired hand with a myriad of bands like iji, Generifus, Deja Blue, Dark Tea and Color Green, and self-releasing music under the pseudonym Wolfgang Strutz.
Bobbie went to Taos, New Mexico when the COVID-19 pandemic hit in 2020 to quarantine with a long distance love. They lived communally with a small group of musicians as the lockdown stretched on for months. Retreating into an unfinished Earthship, Bobbie passed the days writing and recording music, with nothing more than a laptop microphone and a few instruments. Trials of love surrounded the long, strange trip until ultimately the pod parted ways.
At once surreal, timeless and extraterrestrial, "On The Wind" can be heard as a hallucinatory sonic love letter to Taos.
Bobbie Lovesong
Paris by Starlight
Digital Album
Jan. 2022

"The album is Paris By Starlight by Bobbie Lovesong and this one positively floats. Yes, this is one of those dreams where you can fly and Lovesong has created a lighter-than-air soundscape. With analog synths, vibey grooves and subliminal voices popping up throughout, Paris By Starlight is an energy all of its own. It's something special." -Aaron Stein, Jambase
On The Wind
Digital Album
Jan. 2023

"Lovesong's story– and her sound– seems to embrace the beautiful parts of the past while existing squarely in the present-day. Ultimately, this old-yet-new quality makes the album into an instant classic." - Highclouds
Wolfgang Strutz
Fourth House
Digital Album
Dec. 2019

Tea Please
Digital Album
Jan. 2019

Mercury in Retrograde
S/T - additional songs
2017

Washington State
Digital Album
2014

Wolfgang Strutz
CD / Digital Album
2014

Wolfgang sings Hymns
Digital Album
2012
---
Collaborations
Click image for more info

"L.A. Shit"
GracieHorse - Album
Banjo
2023

"Color Green"
Color Green - Album
Additional Vocals & Banjo
2022

"LOOSE At TV Eye"
Licks - EP
Drums
2022

"She Sparkles Everywhere" (Bonus Track)
Young Guv III & IV - 2LP
Vocals & Banjo
2022

"Guv IV"
Young Guv - Album
Additional Vocals & Banjo
2022

"She's Wild"
Nathan Ma - Single
Additional Vocals
2022

"Shadow Self"
Dark Tea- Lp Track
Backup Vocals
2022

"Guv III"
Young Guv - Album
BG Vocals & Keyboards
2022

"Silent Sister"
Dark Tea - Single
Backup Vocals
2021

"Into the Groove"
Madonna tribute Album
Performance Track
2021

"Midnight"
Nathan Ma - Single
Banjo & Harmonies
2021

"Maybe I Should Luv Somebody Else"
Young Guv - Single
Bass, Banjo & Harmonies
2020

Live in LA 3/1/2020
Generifus Digital Album
Bass & Vocals
2020

KARB FM Episode 9:
Cookie Nightmare by MADGEE AKA Wolfgang Strutz
2020

Songs about Nothing
Generifus Digital Album
Vocal Harmonies
2020

"Jugband Blues"
Pink Floyd tribute Album
Performance Track
2020




q

"iji" By iji
Vinyl & Digital Album
keyboards/vocals
2020

Live at Haus of Fat Cat
w/Pill Wonder
YouTube audio bootleg
2019


q

Free Ways By Generifus
CD/Cassette/Digital Album
bass & vocals
2018

Deja Blue
Tour Band
guitar, keys & vocals
2018

The Ben Varian Approach
Live at Neumos
guitar/keys
2017

q

"Tonight"
by Maxwell Nitch
vocals
2017

"Celestial Vision"
by Gelatin Jackson
vocals
2017

Surrender to the Pull
Magazine & Cassette
drawings & vocals
2016

"Rushing"
by Alex Fermanis
vocals
2014

Die Young - ep
Odd Folk
Banjo & Vocals
2012





Naughty Spells
Digital Album
guitar, recording/mixing
2012
---

Videos




The Star Route at Sundown
Catfish-Pedal Steel, Madelyn Strutz-Banjo, Curtis Godino-Keys
2023

The Nude Party - "Ride On" (Official Music Video)
Cast, Crew, Concept + Wardobe
2023

John Andrews - Starving Artist (Official Music Video)
Cast & Crew
2023

DARK TEA BEACH
50 minute concert feature
(Keyboard & Back Vocal)
2022

Pop Trading Company SS22 Collection Lookbook Video
Music by Bobbie Lovesong
2022

Rob Maatman for Pop Spring '22 Skateboards
Music by Bobbie Lovesong
2022

Nathan Ma – She's Wild
(Official Video)
Mar 25, 2022

Young Guv- Maybe I Should Luv Somebody Else
(Official Video)
Dec 17, 2020

Dark Tea - Down For The Law
(Official Video)
Apr 2, 2020

iji - Something To Say
(Official Video)
Feb 20, 2020

Dark Tea at Adobe Books
Clip
Jan 7, 2020

Day 09
Demo
Nov 7, 2018

Wolfgang Strutz at The
Lighthouse - Full Concert
Jun 23, 2018

Deja Blue live at
Hobbit Hole - Full Concert
March 1, 2018

Wolfgang Strutz at The Lighthouse - Sample
Jun 19, 2017

The Ben Varian Approach at Obsidian, Seattle - Full Concert
April 9, 2017

HOWL: ROSE VALLEY FALLS promotional videos




Oct 21, 2016

Part of a Crêpe Bar series, "Single Shots," Cappuccino
Odd Folk - features vocals

Odd Folk - features banjo
Folked Up Seaasion #1
Dec. 12, 2012

Odd Folk - features guitar
Folked Up Seaasion #2
Dec. 12, 2012

Odd Folk - features fiddle
Folked Up Seaasion #3
Dec. 12, 2012
PHOTOS
click to enlarge
Wolfgang
Flyers

w/iji
2018

w/Deja Blue
2018

w/Generifus
8.16.17

w/Generifus
8.16.17

w/Generifus
8.16.17

@Lighthouse
6.19.17

@Lighthouse
6.19.17

w/Stepmoms
6.19.17

w/Generifus
8.2.17

w/Generifus
8.2.17

w/Generifus
8.2.17

Madelyn
2012

Backstage
2012

Rehearsal
2012

Odd Folk
2012

Naughty Spells
2012

Naughty Spells
2012