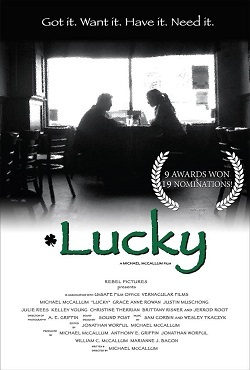 RPT 1003
Format: DVD

Genre: Comedy, Drama, Romance
Featuring: Michael McCallum, Justin Muschong, Julie Rees, Brittany Risner, Jerrod Root, Grace Anne Rowan, Christine Therrian, Kelley Young
Director: Michael McCallum
Written: Michael McCallum
Produced: Marianne J. Bacon, Anthony E. Griffin, Michael McCallum, William C. McCallum, Jon Worful
Year: 2011

Language: English

Length: 100 minutes

UPC: 884501487818
Available: Dec 6, 2016
Special Features
Audio Commentaries
Photo Montage
Trailers
Bonus Short Film: All of the Highs, None of the Lows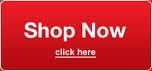 Lucky

Moving from relationship to relationship over the past four years, Henry struggles to meet the right woman for him. He's tried to make it work with them all: the jealous one, the young one, the sensitive one and the crazy one. When his relationship with Jamie, the ex-girlfriend of an old friend, becomes more serious, Henry's problems reveal a larger issue he has to deal with before he can find a way to be happy.

Lucky is a dramatic comedy from the makers of the award winning feature films, Fairview St. and Handlebar. A contemporary character study about the relationships between men and women fused with the visual sensibilities and storytelling technique defining the leading edge in Michigan made true independent cinema today.
Winner of film festival awards!
Best Score: Sunset International Film Festival Los Angeles-2012
Award-Winning Film That Makes Us Laugh Official Best Of Fest 2012
Award-Winning Film About Romance Official Best Of Fest 2012
Platinum Award for Narrative Feature: Oregon Film Awards 2011
Best Soundtrack: Maverick Movie Awards 2011
Film Editing Award: Colorado Film Awardsl 2011
1st Place Drama/Comedy: The Indie Gathering 2011
Award Of Merit: The Accolade Competition 2011
Best Supporting Actress: Grace Anne Rowan-Detroit Independent Film Festival-2011