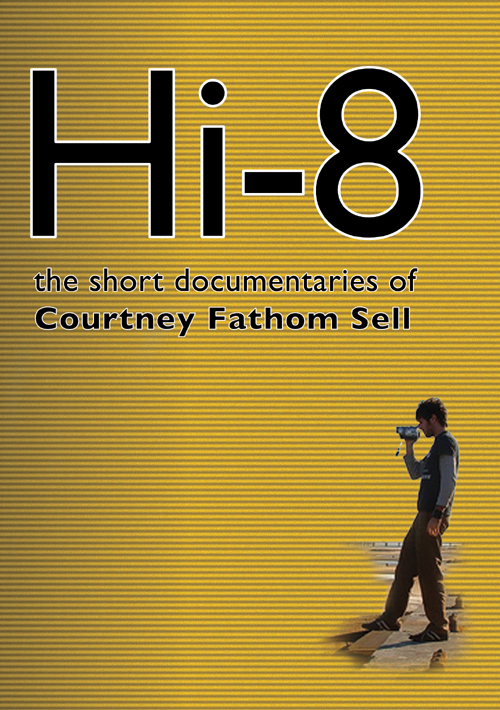 1.My Dying Day - B&W ( 10 mins )
This 2007 short documentary centers around 54 year old Bradley Sell, a Boston Reverand who had been diagnosed with an aggressive form of prostate cancer years before. Initially given only two months to live, Sell went on to outlive such predictions by nearly seven years. The documentary features various interviews with the main subject throughout the last months of his life, as well as scenes of Sell planning out his own funeral, plotting his grave site, and comforting those who also live in Hospice care. Winner Best Short Documentary – Evil City Film Festival, New York.

2. White Clover - Color ( 9 Mins )
Two Years after the filming of his Award Winning Hurricane Katrina aftermath film "No Place Like Home", accompanied by co-producer and founder of Defend New Orleans Jac Currie, Sell returns to the region in 2008. The short follows one of New Orleans' residents, Andrew "Squirell" Pickett, through his daily activities. Whether it is driving through the city with a loaded gun, or dealing with the elements of drugs, it's all become part of his every day life since the disaster.

3.Long Way Back To Paradise – Color ( 36 mins )
Sell began work on one of his more mysterious documentary projects entitled 'Long Way Back To Paradise - The Enigma of The Viennagram'. The film, which is based around Providence art-rock performance group 'The Viennagram", was initially released in 2007. The documentary includes interviews with each band member as well as footage from various live performances which the band has become locally recognized for.

4.Under the Bridge – Color ( 10 mins )
In 2009, Sell completed this short documentary based around a community of homeless individuals from Providence, Rhode Island who created a shelter underneath the Crawford Street Bridge. Revisiting familiar subject matter such as homelessness and alienation, Sell's film featured personal interviews with the residents of 'Hope City', as it was being referred to at the time, as well as document their extreme living conditions.

"Much of his work is shot on Hi8 video, and while it might be a choice dictated by practicality, the resulting raw aesthics are definitely no accident. Luckily, the subject matter Courtney is drawn to perfectly compliments this style."
- The Documentary Blog
Hi8 - The Short Documentaries of Courtney Fathom Sell
B&W/Color / 65 Minutes / English Language / Full Screen / Not Rated*

Special Features:
• Filmmaker Interview
• Visual Portfolio

*Warning: Some Shorts Contain Adult Language and Content
"Fast and cheap, but definitely in control, Courtney Fathom Sell shows a sure hand and a steady vision in each of the short documentaries on Hi-8. These films are short, direct, and effective at giving us clear insight into his subjects through their voices without interjection of the director's own. Hi-8: The Short Documentaries of Courtney Fathom Sell presents us with four of the director's films." - DVD Verdict
"Courtney Fathom Sell presents four short documentaries on a wide variety of subjects, from a punk band to his dying father. Each piece skirts obvious bias, confidently allowing each subject to tell his own story. They're all great stories too. Sell's work should appeal to both documentary and non-documentary fans alike; he's a director to watch." Recommended- DVDTalk