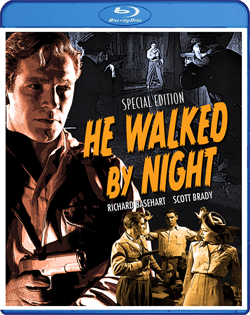 CF 0009
Featuring: Richard Basehart, Scott Brady, Roy Roberts, Whit Bissell, Jack Webb, James Cardwell
Director: Alfred L. Werker, Anthony Mann

Year: 1948

Language: English

Length: 79 minutes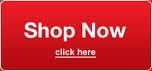 Blu-ray
UPC: 851968007200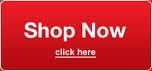 DVD
UPC: 851968007194
He Walked By Night (1948)
First time on Blu-Ray!
When a Los Angeles police officer is savagely gunned down, a city-wide manhunt ensues for his cunning and ruthless killer.
But finding the murderer, chillingly played by Richard Basehart in only his third film, proves difficult for Detective Marty Brennan (Scott Brady) and his colleagues as Basehart's Roy Morgan is always one step ahead of the law. Will modern police methods and sheer determination be enough to find the elusive cop-killer before he strikes again?
Visually stunning, cinematographer John Alton's brilliant use of light and shadows shine in this groundbreaking police procedural that paved the way for the TV series Dragnet; which itself spawned an entire sub-genre of television crime-dramas that are still popular to this day.
Based on true events, He Walked by Night was directed by Alfred L. Werker, along with an uncredited Anthony Mann (who is believed to be responsible for the film's most iconic scenes). Co-written by John C. Higgins (Raw Deal) and Crane Wilbur (The Phenix City Story), it also features Jack Webb who went on to create and star in the aforementioned Dragnet.
Bonus Materials Include:
* Audio Commentary by biographer and producer Alan K. Rode & writer and film historian Julie Kirgo.
* Below the Surface: He Walked by Night - Featurette with cinematographer Richard Crudo, film critic & author Todd McCarthy, writer and film historian Julie Kirgo, film historian & director Courtney Joyner and biographer & producer Alan K. Rode.
* Image gallery with rare stills and posters.
* PLUS: A 24 page booklet with an essay by author Max Alvarez (The Crime Films of Anthony Mann) featuring stills, posters and other production material.
* The mono soundtrack has been restored is uncompressed on this release (Blu-ray only).
Authorized Terriory: USA & Canada
Available: November 7, 2017