EEG 6756
DVD
Collection - Rare films remastered
Created by; Georges Melies

Year: 1896-1911

Language: English

Length: 114 minutes
UPC: 617311675690
ISBN: 1-893967-56-5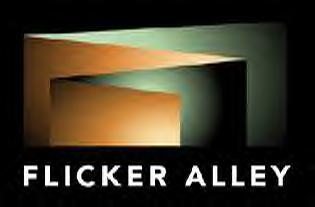 Georges Méliès built the world's first movie studio in 1896 and from it cascaded many fantastic films, as featured on Flicker Alley's monumental thirteen-hour, five-DVD box, Georges Méliès, First Wizard of the Cinema. Since it was published, an additional 26 films produced by Méliès between 1896 and 1911 have been found and made available for this single-disc, supplemental collection. They further support that Méliès was the most accomplished filmmaker in the world during the first years of cinema.
The films collected here are presented as in the earlier set, in chronological order with brand new music. Although the print quality is variable, most look very nice; five boast beautiful, original hand-coloring, while another five have original English narrations written by Méliès. Two are fragments, as the complete films are lost. As a bonus, this collection also includes two films in the Méliès style by Segundo de Chomon, which for many years were misidentified as Georges Méliès' own work.
Taken on its own, this collection is a fine survey of Méliès' achievements. The Haunted Castle from 1896 relies on shot-substitution, the filmmaker's first trick discovery; it is a work in 21 shots at a time when everyone else in the world was making only single-shot films! An Hallucinated Alchemist is a beautifully-colored trick film from 1897, which survives in perfect condition. Among other surprises, the set includes military re-enactments (The Last Cartridges, Sea Fighting in Greece), dream films (The Inventor Crazybrains and His Wonderful Airship, Under the Seas), dramatic narratives (The Wandering Jew and The Christmas Angel, both with original narrations), slapstick comedies (How Bridget's Lover Escaped, The King and the Jester, The Cook's Secret), and, of course, a substantial group of the lovely trick films that Méliès is best known for today.