EEG 6760
Format: DVD (NTSC)

Region: 1
Director: Tom Palazzolo

Year: 2011

Language: English

Length: 83 minutes

UPC: 617311676093
Genre: Documentary
Available: Oct 18, 2011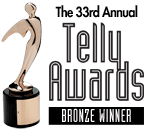 Four More Films by Tom Palazzolo
Chicago '60s
"Bride Unvailed" (1967) 12 mins.
The unveiling of the Picasso sculpture in downtown Chicago mixed with newsreel footage and images of women in candid and posed positions creates a humorous observation of the historic event.
"Campaign" (1968) 12 mins.
First hand scenes mixed with newsreel footage as the violence erupts during the 1968 Democratic Convention, with appearances by Abbie Hoffman, Alan Ginsburg, Hubert Humphrey, and Mayor Richard J. Daley.
"Tattooed Lady" (1967) 14 mins.
The once landmark Riverview Amusement Park is the background and home of an elderly lady with over 200 tattoos. Filmed not to long before the park was shut down, Tom's film adds a sense of weirdness to the amusement park itself.
"At Maxwell Street" (1984) 45 mins.
Filmed in the '60s '70s and '80s, at the original location of this open market featuring live music performances, interviews of multi-generation run street tables and shop owners, documents its history before being razed in 2001 to make way for an expanded UIC campus and an upscale living community.


Highly Recommended
" as a chronicler of a city and its varying lifelines,
no one can top Tom Palazzolo."