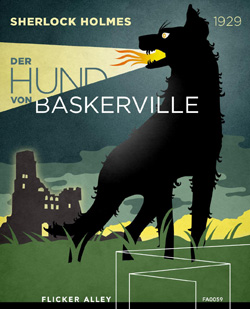 FA 6859
Format: Blu-ray/DVD Combo

Region: All

Director: Richard Oswald
Featuring: Carlyle Blackwell Sr. George Serov

Year: 1929

Language: English

Length: 66 minutes

UPC: 617311685996

Available: Feb 12, 2019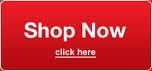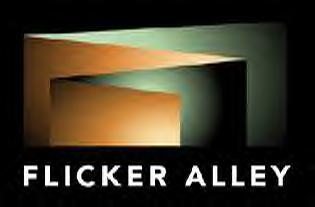 Der Hund von Baskerville
(The Hound of the Baskerville)

Richard Oswald's Der Hund von Baskerville, the last silent film starring Sherlock Holmes, has been less a legend than a rumor among cinephiles and Sherlockians. This seven-reel film, with its long pedigree extending back to a German stage play written while Germany was at war with England, has been regarded as the most important of the 'Hound' made in Europe. Long considered lost, it was the last silent Sherlock Holmes film ever made, produced when German studios were the envy of the world. Seen here in two versions, one with English titles and one entirely in German with titles based on the original German censor records, Hund lives again accompanied by a new ensemble score from the incomparable Guenter Buchwald.
Starring Carlyle Blackwell Sr. (Sherlock Holmes) and George Serov (Dr. Watson), this version of Der Hund is a deluxe makeover made during the dying days of the silent era. Much has been refined, but we are still in a world of secret passages behind sliding panels that lead to torture chambers, death traps, and a hiding place for the malodorous hound. No version of The Hound of the Baskervilles would be complete without Holmes and Watson pursuing Stapleton and his hound on the moor.
The project to restore and preserve Der Hund von Baskerville is a collaboration between Filmoteka Narodowa and the San Francisco Silent Film Festival, overseen by film preservationist Rob Byrne. This exciting rediscovery comes from an original 35mm Czech distribution print in near-mint condition and materials, unseen until now from a private collection..
Bonus Materials Include:
Der Hund von Baskerville (1914): US Blu-ray/DVD Edition Richard Oswald had directed an earlier adaptation of Conan Doyle's The Hound of the Baskervilles: the 1914 film Der Hund von Baskerville. This remarkable and complicated film restoration has been made available for the first time, courtesy of the Filmmuseum Muenchen (Munich Filmmuseum), accompanied with a music score by Joachim Bärenz.
An illustrated booklet essay by film historian Russell Merritt
An original commentary: The Hound, exploring the link the story has across cultures by Conan Doyle.
An original commentary: Restoring Der Hund, presented by film historian Rob Byrne, giving a complete picture of how this film came back for new audiences to enjoy..