Charles Feldman - Senior VP, Denny Randell,
Phil Grahm VP - Writer/Publisher Relations.
2006 BMI "Million Airs" Awards Presentation
12 Million U.S. broadcast performances
Three Denny Randell Songs Honored:
Workin My Way Back To You - 5 Million
Let's Hang On (To What We Got) - 4 Million
A Lover's Concerto - 3 Million
Randell & Schippers
Randell & Schippers latest release, the infectious dance groove "Alice In Wonderland," is a sensation at clubs and record pools nationwide and hit the national DJ Times Dance Crossover Top 40 chart. Randell co-wrote and co-produced the "camp and zany meets romantic and dreamy" song with his partner and collaborator Biddy Schippers. The multi-talented pair performs it under their recording artist moniker Randell & Schippers.
For Denny Randell, the sweetness of recognition for his career-long legacy is an ideal complement to the excitement of breaking new artistic ground with Biddy Schippers, Randell & Schippers, and their roster of artists at Music Avenue Records and multi-media music, entertainment and production company DRC.En
Watch the Alice in Wonderland Video: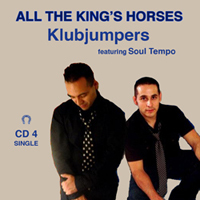 The Hit duo Klubjumpers have just had their first single "All The King's Horses" (Anthem Remix.) released. It features the vocal quartet (and fellow Music Avenue Recording Artist) Soul Tempo. The single, written and produced by Randell & Schippers, is currently shipping to DJs, club promoters, and radio programmers. With the help of early radio spins on Sirius Satellite Radio with DJ Mike Bordes, and web radio with DJ VA Hit Man, the single has already received positive responses from dance pools across the country. Dance radio stations from San Diego to Philadelphia to Boston are picking up the single, and the buzz is growing. Stay tuned for more remixes as well.
Production has begun on The Klubjumpers album, which will feature several guest vocalists. The full album is scheduled for a summer release
Buy Now!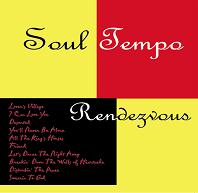 The smoothly sophisticated harmonies of this R&B vocal quartet are given a pristine production by Randell & Shippers.
Soul Tempo
Rendezvous
Buy Now!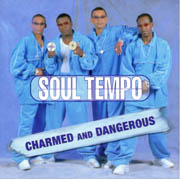 The album that lit up dance floors and radio with such cuts as their "Swearin' To God", a national club hit remake, the original version of the R & S penned love ballad "You'll Never Be Alone", plus many others

Soul Tempo
Charmed and Dangerous
Buy Now!