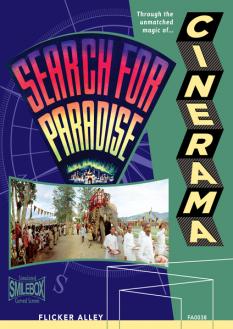 FA 6789
Format: Blu-ray/DVD Combo

Region: All

Director: Otto Lang
Featuring: Lowell Thomas

Year: 1957

Language: English

Length: 120 minutes

UPC: 617311678998

Available: Nov 18, 2014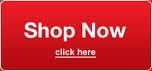 Shop all: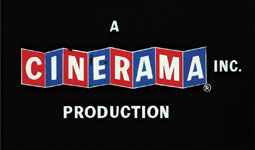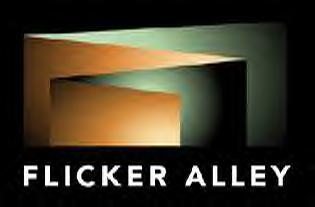 Cinerama - Search for Paradise

Join Lowell Thomas and follow in the footsteps of Marco Polo in this new, digital restoration of SEARCH FOR PARADISE, the fourth of the original, 3-panel Cinerama travelogues. Released in 1957, the motion picture takes you to the "Roof of the World," the Himalayas and Karakoram mountains of Central Asia, the highest region in the world. You'll become part of the adventure as explorer Lowell Thomas searches for paradise in the ancient cities, wild waters, and lush gardens of the mountaintops.
Your first stop is the Forbidden Kingdom of Hunza, a hidden valley bordered by China, Russia, India, Pakistan, and Afghanistan, home to a legendary warrior tribe. Next, you'll challenge the rapids of the Mighty Indus River, fed from a fantastic galaxy of great glaciers draining from some of the greatest heights known to man. From there, find respite in the romantic Shalimar Gardens in the Vale of Kashmir, then fly to Katmandu for the coronation ceremony of King Mahendra of Nepal. The adventure concludes with a trip to a U.S. Air Force base, where Thunderbird jet planes cut across the sapphire blue sky overhead at supersonic speed.
Flicker Alley and Cinerama, Inc. are proud to present SEARCH FOR PARADISE in the Smilebox® Curved Screen Simulation. Unseen theatrically since the early 1970s and never before issued on home video, SEARCH FOR PARADISE has been digitally remastered from original camera negatives. The film captures the imagination and paradise would be, beauty or adventure or peace.
Bonus Materials Include:
This deluxe Blu-ray/DVD combo set comes complete with the original SEARCH FOR PARADISE breakdown reel - the same one used in its 1956 theatrical run. Also included are a brand new movie trailer, image gallery, 1950s black & white announcement trailer, behind-the-scenes video of the Cinerama crew setting up for the Air Force base shoot, behind-the-scenes footage shot in 16mm on location in Nepal, a facsimile representation of an original program booklet, and a demonstration on how the original negatives were restored, a 1998 interview with director Otto Lang, David Coles' SEARCH FOR PARADISE presentation, the 3-panel 2012 Cinerama short In The Picture, as well as The Last Days of Cinerama, which goes behind-the-scenes of the making of In The Picture.