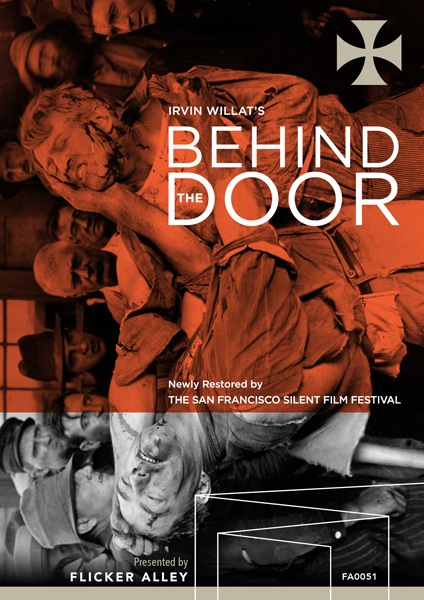 FA 6851
Format: Blu-ray/DVD

Region: All

Director: Irvin V. Willat
Featuring: Hobart Bosworth, Jane Novak, Wallace Beery

Year: 1919

Language: Silent with English intertitles

Length: 70 minutes

UPC: 617311685194

Available: Apr 18, 2017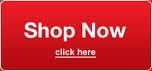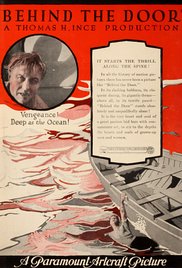 Behind the Door (1919)

Legendary producer Thomas H. Ince and director Irvin V. Willat made this—"the most outspoken of all the vengeance films" according to film historian Kevin Brownlow—during the period of World War I-inspired American patriotism.
Hobart Bosworth stars as Oscar Krug, a working-class American, who is persecuted for his German ancestry after war is declared. Driven by patriotism, Krug enlists and goes to sea. However, tragedy strikes when his wife (Jane Novak) sneaks aboard his ship and is captured following a German U-boat attack. Krug's single-minded quest for vengeance against the sadistic German submarine commander (played with villainous fervor by Wallace Beery) leads to the film's shocking and brutal climax.
This newly restored edition represents the most complete version of the film available since 1919, thanks to the collaboration of the San Francisco Silent Film Festival, the Library of Congress, and Gosfilmofond of Russia.
Sourced from the only two known remaining prints and referencing a copy of Willat's original continuity script, this edition recreates the original color tinting scheme and features a new score composed and performed by Stephen Horne. Flicker Alley is honored to present Behind the Door on Blu-ray and DVD for the first time ever.
Bonus Materials Include:
•Russian version of Behind the Door: The re-edited and re-titled version of the film that was distributed in Russia, with musical accompaniment by Stephen Horne
•Outtakes from Behind the Door: Featuring music composed and performed by Stephen Horne
•"Restoring Irvin Willat's Behind the Door": A behind-the-scenes look at the restoration
•"Kevin Brownlow Spotlights Irvin Willat": Film historian and Honorary Academy Award® winner Kevin Brownlow spotlights director Irvin Willat
•Slideshow gallery of stills and promotional material from Behind the Door
•Souvenir Booklet: Featuring rare photographs and essays by film historian Jay Weissburg, film restorer Robert Byrne, and composer Stephen Horne