"This film should be shown at art schools
or to anyone passionate about art."
- Arturo Vega (artistic director for the Ramones)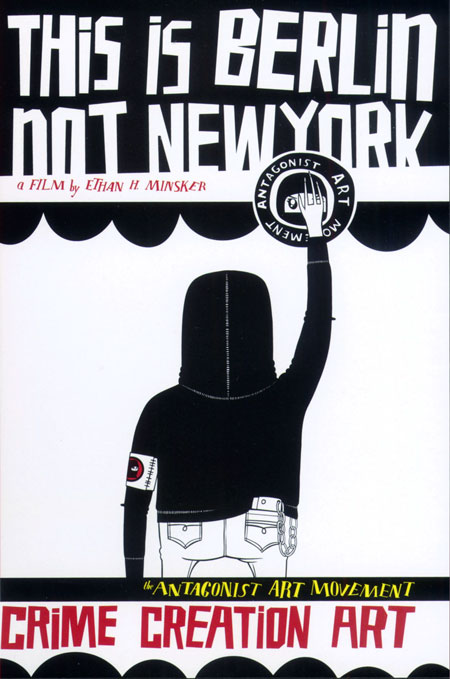 An inspiring look at New York underground artists making art and friends on the other side of the world.
In 2007, ten New York-based artists traveled to Berlin for ten days with one purpose: to experience life artfully. They put on an exhibition in a local gallery, displayed artworks on the street, transformed an abandoned building into an original work of art, and connected with Berlin artists.
"Original musical scores and animated artwork definitely enhance this provocative examination of western contemporary art and the ongoing tension between commercialism and creativity for its own sake." - Juxtapoz Art & Culture Magazine
This Berlin Not New York
A Film by Ethan H. Minsker
FEATURING: Arturo Vega (artistic director for the Ramones),
Ted Riederer (exhibited at PS 1 Contemporary Art Center),
Ethan H. Minsker (founding member of the Antagonist Art Movement),
Richard Allen, Brett Farkas, James Rubio, Un Lee, and Crispy T.

English Language / Full Screen
Japanese / English / Spanish Subtitles
Some Adult Language / Region 0
Color / 70 Minutes

DVD

Documentary

UPC: 6-17311-67479-2
ISBN: 1-893967-47-6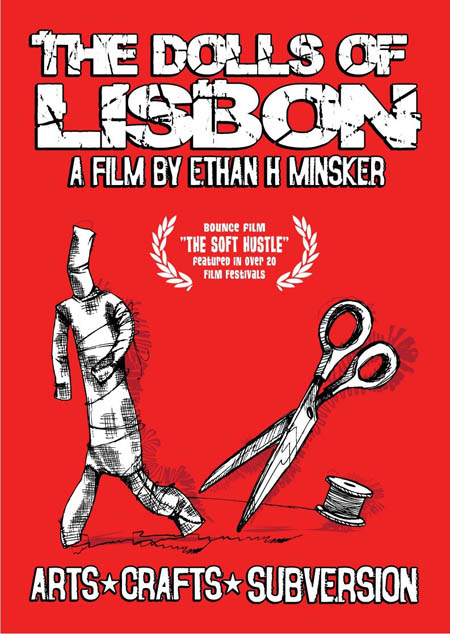 The Dolls Of Lisbon
A Film by Ethan H. Minsker
The Dolls of Lisbon" is New York City's Antagonist Art Movement's latest exploit inspired by the Zapatista Dolls of Mexico, a souvenir that travelled the world symbolizing a little known rebellion. The Antagonists take aim at the legacy of Andy Warhol's over commercialization and commodification of art. Like the Zapatista Movement our Dolls are a symbol of resistance, here to wage war against mass production and to give a voice to those who walk a unique and sometimes arduous path.
This film re-examines the notion of the struggling artist, and initiates a cultural exchange among artists from The United States, Ecuador, Portugal, and fellow Antagonist Artists across Europe.
Driven by a vital underground soundtrack, Super 8mm film and stop motion animation, "The Dolls of Lisbon" explores art and all its existential struggles on and off the canvas.
2011 / Color / English/ NR / 72 minutes / All Region
English, Spanish, French, Portuguese Subtitlesage / Full Screen / English
Some Adult Language
Extras:
"The Soft Hustle" (64 min) 1999-2000

Short films: Sketch Book Party, The Rat House Art Project, The Wheatpaste Gallery
DVD

Documentary

Color / 72 Minutes

+Extras

urchase

Purchase

More Stores:

:

UPC: 617311676796
ISBN: 1-893967-67-0