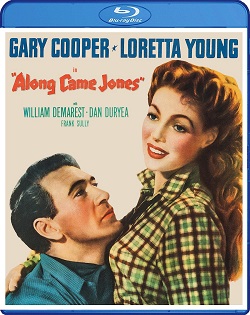 CF 0010
Featuring: Gary Cooper, Loretta Young, William Demarest, Dan Duryea
Director: Stuart Heisler

Year: 1945

Language: English

Length: 90 minutes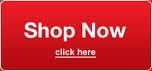 Blu-ray
UPC: 851968007224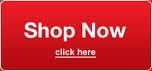 DVD
UPC: 851968007217
Along Came Jones (1945)
First time on Blu-Ray!
"Bronc stomper" Melody Jones rides into the sleepy little hamlet of Paynesville, with his saddle pal George, where the good townsfolk have mistaken Melody for another man with the initials "M.J." The gentleman in question is "Monte Jarrad," a bad hombre with a $1,000 price on his head for a recent stagecoach robbery. Unaware of the peril brought about by their presumed identities, Melody and George get a little help from Cherry De Longpre who's eager to get them out of town ahead of an anxious posse.
Cherry's motives aren't entirely pure, however, as she hopes her scheme will ensure the successful escape of her wounded boyfriend -- none other than the Monte Jarrad himself. But Melody becomes wise to Cherry's plotting and uses the situation to his advantage by trying to capture Jarrad, gain the reward and fame, all the while trying to escape the long arm of the law.
An actor who always rode tall in the saddle, Gary Cooper spoofs his laconic cowpoke image in Along Came Jones, playing an unconventional cowboy who can't even shoot straight! Loretta Young co-stars as Cherry, with William Demarest as Coop's loyal sidekick and Dan Duryea as the villainous Jarrad.
Based on the 1943 novel The Useless Cowboy by Alan Le May, Jones has great fun with the conventional movie Western, bolstered by an amusing script courtesy of Nunnally Johnson (who wrote Cooper's previous Casanova Brown). Directed by Stuart Heisler (The Glass Key), this sprightly comedy-western was the only time the Oscar® winning Cooper added "producer" to his lengthy list of classic movie credits.
Authorized Terriory: USA & Canada
Available: Feb 6, 2018