FA 6849
Format: Blu-ray + DVD

Region: All

Director: Georges Melies

Year: 1902

Language: English

Length: 85 minutes

UPC: 617311684999

Available: March 13, 2018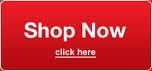 A Trip To The Moon (1902)

Once believed lost, a copy of the original, hand-colored version of George Méliès' masterwork A Trip to the Moon was miraculously found in Barcelona, Spain in 1993. Initially thought too fragile to restore, the film underwent one of the most complex and ambitious film restoration projects ever. Three experts in film restoration – Lobster Films, Groupama Gan Foundation, and Technicolor Foundation for Cinema Heritage – used the most advanced digital technologies available to assemble and painstakingly restore the film's 13,375 fragmented frames.
Follow six scholars—members of the Astronomers' Club— as they set off on an expedition to the moon! Traveling in a bullet-shaped rocket fired into space by a giant cannon, these voyagers arrive to meet the moon's inhabitants: the Selenites. Escaping the Selenties' king, the scholars fall back to Earth in their rocket and are fished out of the ocean by a sailor. Applause and a triumphant parade for the six heroes concludes the first outer-space adventure in the history of cinema.
Flicker Alley, Lobster Films, and Blackhawk Films® are thrilled to present this re-released publication of the 1902 hand-colored edition of A Trip to the Moon . This deluxe dual-format edition features two brand new scores by Jeff Mills and Dorian Pimpernel, as well as an improvised piano track by Serge Bromberg with optional narration written by George Méliès.
Bonus Materials Include:
• THE EXTRAORDINARY VOYAGE: Directors Serge Bromberg and Eric Lange (Lobster Films) chronicle the journey of A Trip to the Moon from production in 1902, to the astonishing rediscovery in 1993, to the eventual restoration and opening at the Cannes Film Festival in 2011. The feature-length documentary includes interviews with filmmakers Costa Gavras, Michel Gondry, Michel Hazanavicius, and Jean-Pierre Jeunet on Méliès enduring significance to cinema.

• A TRIP TO THE MOON (B/W): A beautifully restored black-and-white edition from original 35mm elements with two separate audio tracks of music: An orchestral score by composer Robert Israel with the original English narration written by George Méliès; and a second track produced by Russell Merritt consisting of a troupe of actors voicing the various characters as performed in the U.S. in 1903, with piano accompaniment by Frederick Hodges.

• THE ECLIPSE (1904) & The ASTRONOMER'S DREAM (1898): New high-definition versions of two
lunar-related shorts by Méliès.